Configuration - Reporting
Since March 5, 2021, you can now configure who has access to the Google Analytics reports within Jira.
Jira administrators always have access to the reporting screens, but it is also possible to allow others based on the groups they belong to.
From the Apps menu, select Manage apps: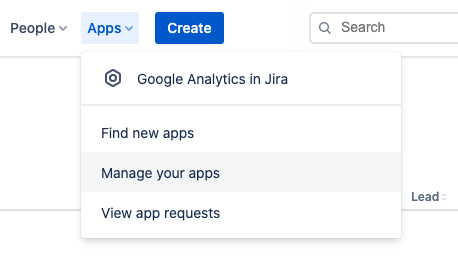 Then select Configure below the Google Analytics in Jira heading in the left menu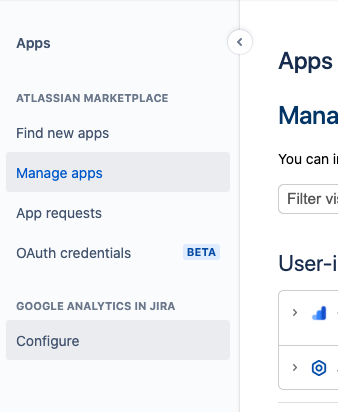 The Google Analytics in Jira configuration screen has 2 tabs. Select the 2nd – Reporting: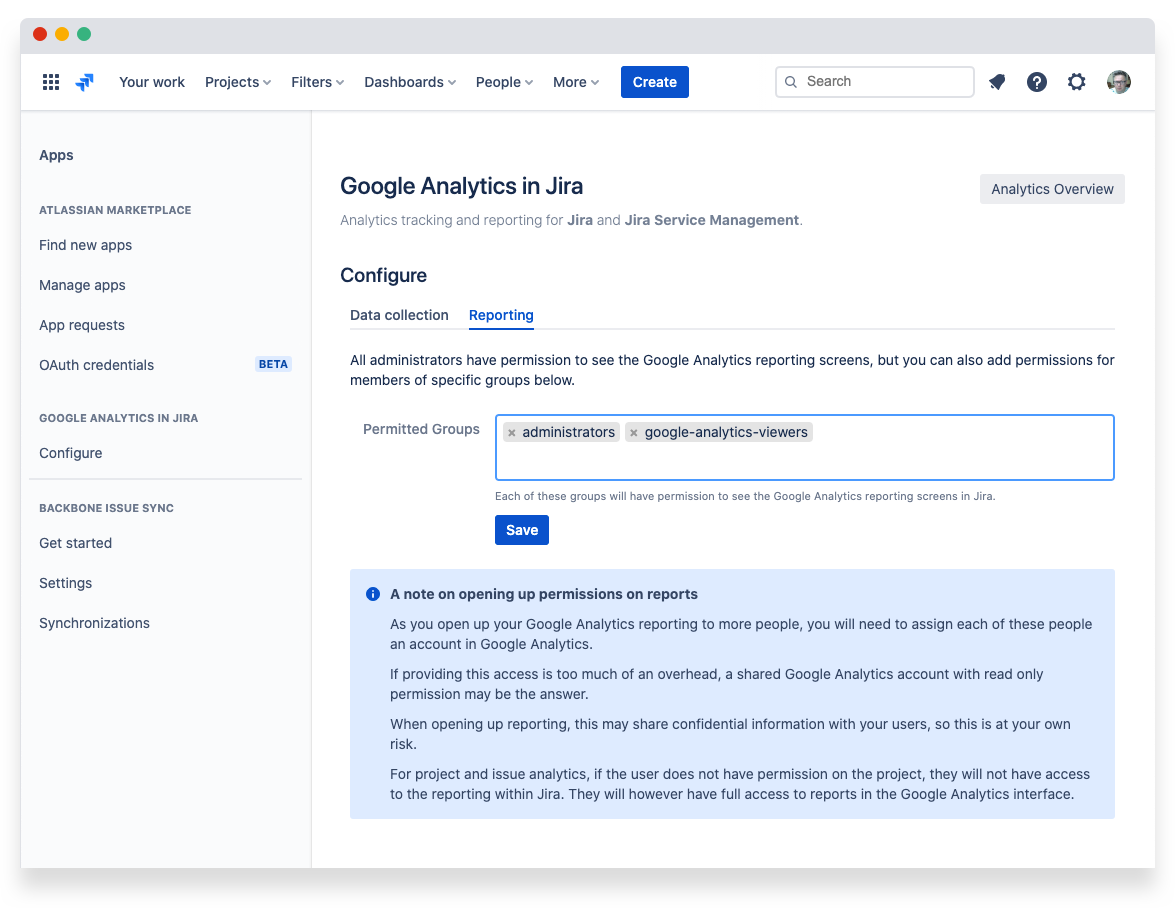 You can now select a Jira group to be added to the permitted groups – members of these groups will have access to Google Analytics reports within Jira.
After you press the Save button, you should see the the permissions have been updated.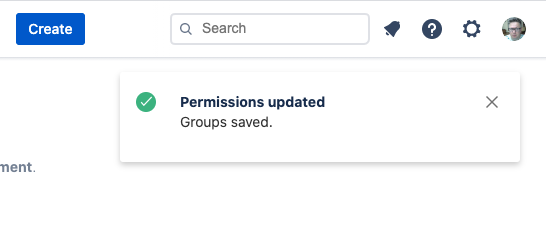 A note on opening up permissions on reports
As you open up your Google Analytics reporting to more people, you will need to assign each of these people an account in Google Analytics.
If providing this access is too much of an overhead, a shared Google Analytics account with Read & Analyze permisson may be the answer.
When opening up reporting, this may share confidential information with your users, so this is at your own risk.
For project and issue analytics, if the user does not have permission on the project, they will not have access to the reporting within Jira. They will however have full access to reports in the Google Analytics interface.
Further reading