Configure is missing from the Analytics Overview screen
Scenario
You are a Confluence administrator and the Configure menu item is missing from the Analytics Overview screen: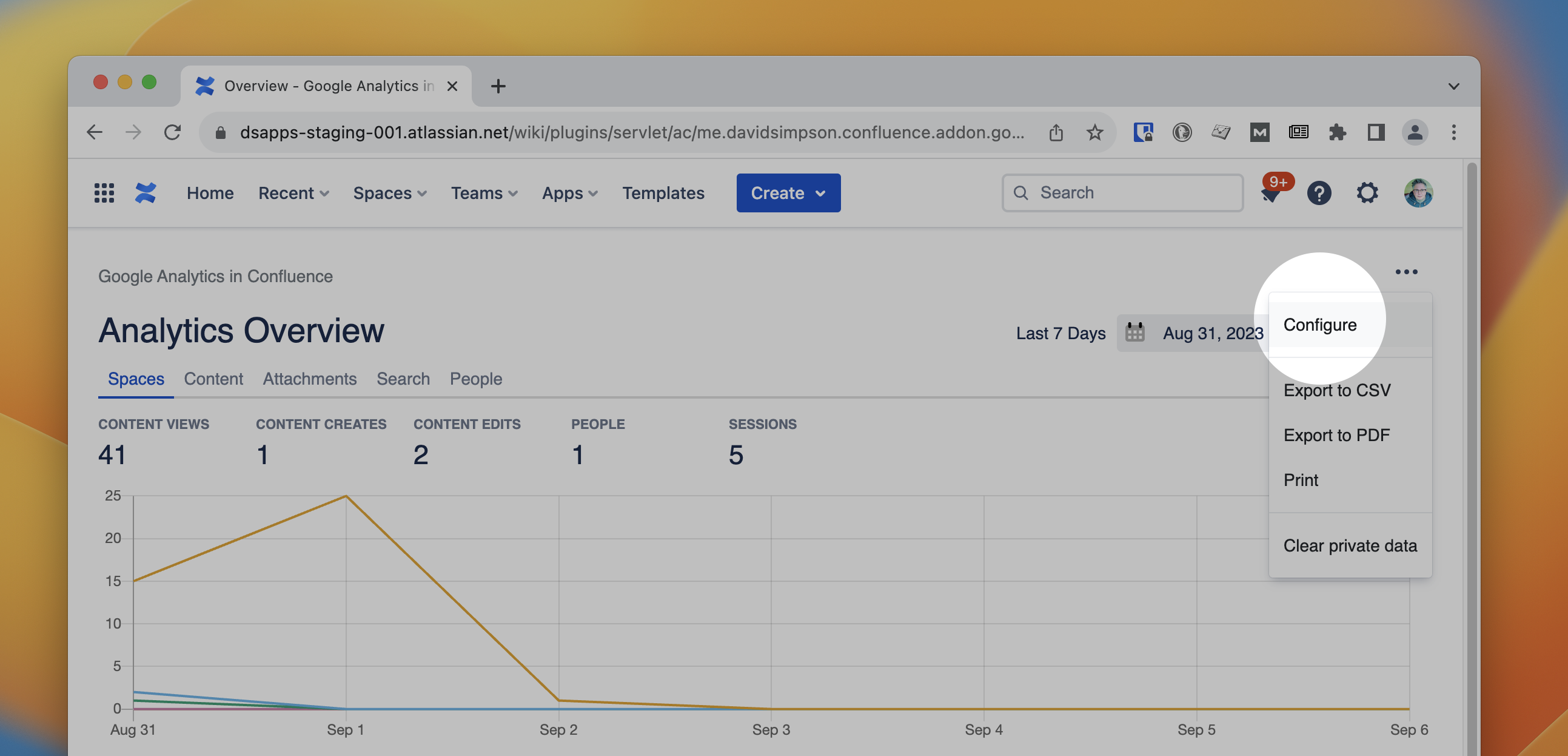 Solution
If you are using version 4.0-AC or below of the app, you should update to the latest version of the app.
See How to check the version of an app and How do I update an app? for details.